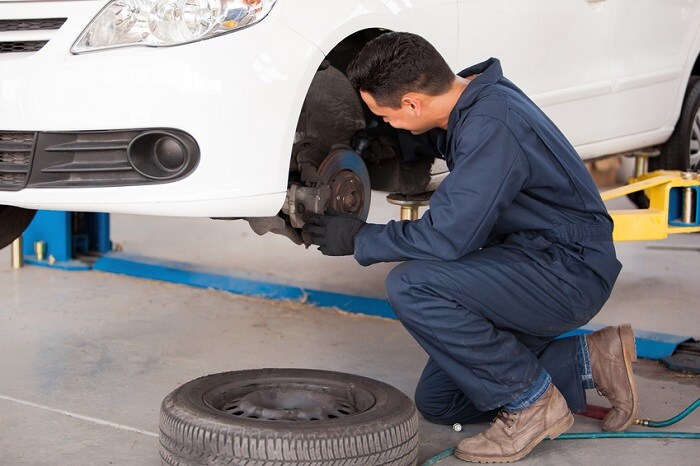 When road trip season is full swing, the last thing you want to happen is something going wrong with your brakes. Regular automotive maintenance is crucial for optimal and safe vehicle operation, and part of this is brake inspection. Fields BMW Lakeland is your answer when you need dependable service, and we are able to get you in at your earliest convenience, making this the perfect time for an appointment before your next trip.
Brake Service
Brakes are invaluable to your BMW 2 Series or BMW X3, which is why you need to be sure that yours are in good condition to promote ample braking power. There are a few warning signs that'll let you know if your brakes aren't operating correctly:
Squealing, squeaking, or grinding noises
Vibration when stopping
Leaking fluid
Spongy or soft brake pedal
Vehicle pulling to one side when braking
If you are experiencing any of the above, it's important to bring your vehicle in sooner rather than later. You could simply need a fluid top-off, or your brake pads could be worn down to the point that they're rubbing metal to metal. Professional brake service here at Fields BMW Lakeland will bring you full peace of mind behind the wheel when you embark on your next drive.
Our Service Center
At our BMW dealership, we feature trained repair technicians in our BMW service center near Winter Haven. We have the ability to go through your brake system to ensure proper function and to make sure that you do not have excessive wear that could soon lead to a problem. For your convenience, our service center is open Monday through Friday from 7:30am to 6pm and on Saturday from 8am to 2pm.
Is it time for brake service? Come on down to our dealership as soon as today. You will find us located at 4285 Lakeland Park Drive in beautiful Lakeland, FL. To set up your appointment, you can reach us by calling (866) 806-8868.