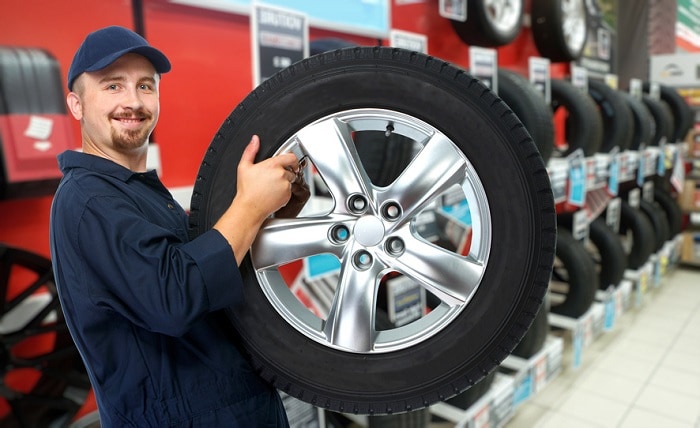 Whether you drive a capable BMW X3 or a sleek BMW 5 Series, tires are of the utmost performance for any vehicle. Your tires are the main contact with the road, and you count on them for reliability and stability. If you are in need of new tires, visit our BMW service center serving Winter Haven, FL.
Tire Importance
Tires tend to be an overlooked component of a vehicle, but in reality, they're one of the most important. Your tires perform a myriad of duties:
Supporting your vehicle and load
Transmitting traction and braking to the road
Absorbing road shocks
Maintaining the direction of travel
Because of its laundry list of jobs, it's important to keep them in top condition at all times. Whether that's through routine maintenance or visual inspections, you owe it to yourself, your vehicle, and other drivers on the road to keep up with tire service. Not to mention, proper upkeep ensures a longer-lasting life and improved fuel economy and performance.
Tire Savings
Right now, we invite you to come by Fields BMW Lakeland to save up to $100 on select BMW approved tires. This is a limited-time offer to take advantage of, so don't wait too long! This deal is eligible with four Bridgestone, Pirelli, Michelin, or Continental tires. The offer is available now through December 31, 2018—perfect timing right before winter!
For your convenience, our BMW service center is open Monday through Friday from 7:30am to 6pm, and on Saturday from 8am to 2pm. Not only will we sell you new tires, but we'll also provide expert installation.
To reap the benefits of new tires, visit us at Fields BMW Lakeland. To set up a time to bring your vehicle in for tire replacement, simply give us a call in the service center at (866) 806-8868. We look forward to working with you soon!