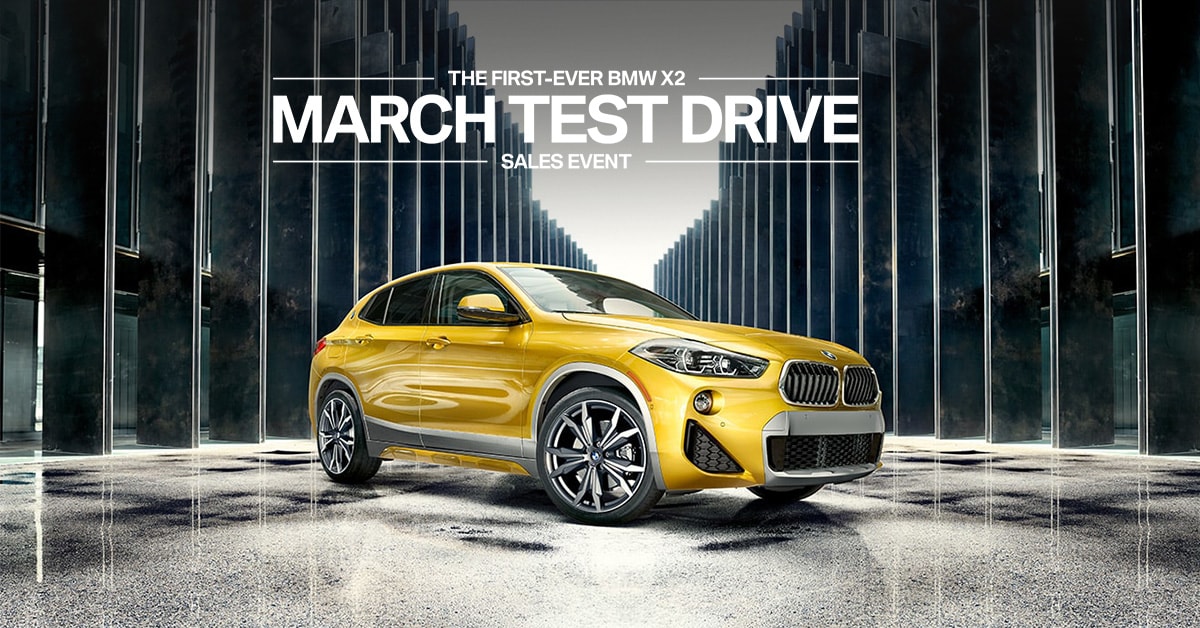 Test Drive the first-ever BMW X2 March 9th-11th and receive a $1,000 allowance towards any new BMW Model. 
RSVP using the contact form on the right of this page.
---
$1,000 offer valid on eligible vehicles test-driven March 9th, 2018 through March 11th, 2018 and delivered and retailed March 9th 2018 through May 31st, 2018. Eligible models include most new 2017 and 2018 BMWs, ineligible vehicles include any 2016 BMW, M2 Coupe, MINI vehicles and BMW CPO/CPO Elite vehicles. This offer cannot be used for previously ordered or previously delivered vehicles and is only valid on delivery of in-stock vehicles. Offer valid to the First-Ever X2 March Test Drive Sales Event participants and their family members residing within the same household. Offer valid on final negotiated price and may be combined with other applicable BMW offers that are available at the time of purchase. It may not be used toward tax, title, destination and delivery charges. Only one redemption code per vehicle may be used. Only valid at participating dealers. Please see your participating BMW Center for complete program details. ©2018 BMW of North America, LLC. The BMW name, model names and logo are registered trademarks.